Valued for its originality and ingenuity, Chicago architecture is in a league of its own
Chicago is famous for its world-class architectural styles, many of which take inspiration from cultures around the world. With its towering skyscrapers and intricately designed sculptures, it's no surprise Chicago architecture is considered highly influential across the globe.
Those interested in Chicago real estate should contemplate visiting or studying these five architecturally stunning landmarks to get a taste of the variety the city offers.


Rookery Building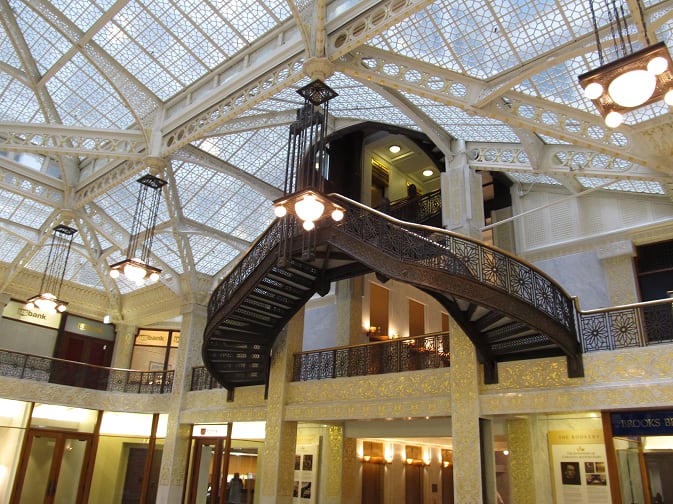 Situated on the corner of LaSalle and Adams, the
Rookery Building
is one of the most elegant and historically significant office buildings in all of Chicago.
Initially constructed in 1888, Frank Lloyd Wright later redesigned the building with an imposing oriel staircase, gold geometric designs throughout, and wall-to-wall white marble. The Rookery transformed from a classic structure with dark wood characterized by ironwork into a palace embellished with gold leaf.


The Regal Avalon Theater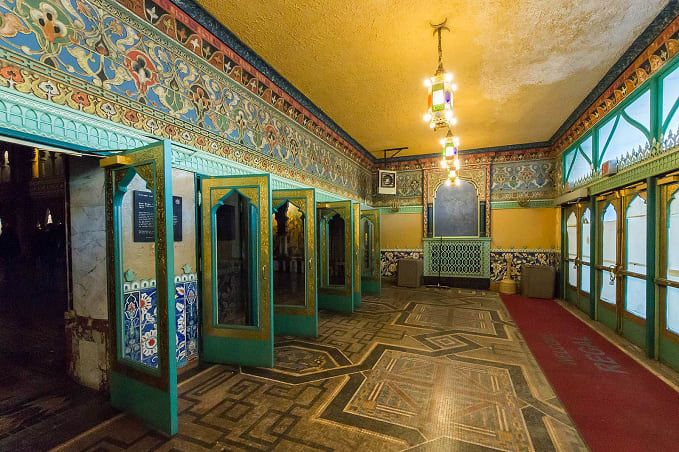 Once the paragon of all things performative before cinemas took audiences by storm,
The Regal Avalon Theater
is a statuesque building rising up from Chicago in Moorish Revival style.
With its horseshoe arch and glittering gemstone attributes, the theater looks more like a place of worship than a performance hall. Architect John Eberson is believed to have based the exotic design scheme off of a Persian incense burner he once spotted in an antique store.


Elks National Memorial Building and Headquarters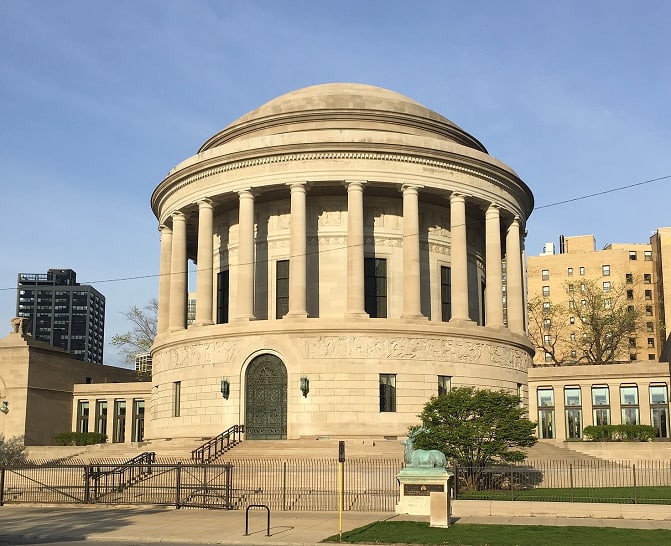 The interior boasts a massive, raised rotunda dressed in gold trimmings. Designed in Beaux Arts-style, the domed building feels like it was drawn straight from the pages of French Neoclassicism. Outside of the headquarters are multiple life-size bronze elk statues to commemorate the fallen.


Yale Building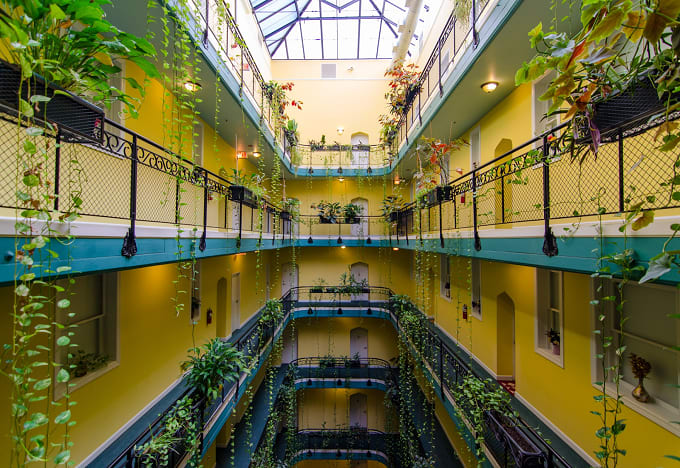 Credit: Open House Chicago
]A luxurious Richardsonian-Romanesque apartment building tucked away in the Englewood neighborhood of Chicago, the Yale Building is considered one of the best-kept secrets of the city.
Featuring an interior reminiscent of a New Orleans piazza with a slight jungle flair, the uniquely constructed residential quarters exhibit a lush atrium and vibrant colors. Bursting with verdant greenery, pleasant curving walkways, and even a few fountains, it's no surprise people are clamoring to take up residence inside.


St. Joseph the Betrothed Ukrainian Catholic Church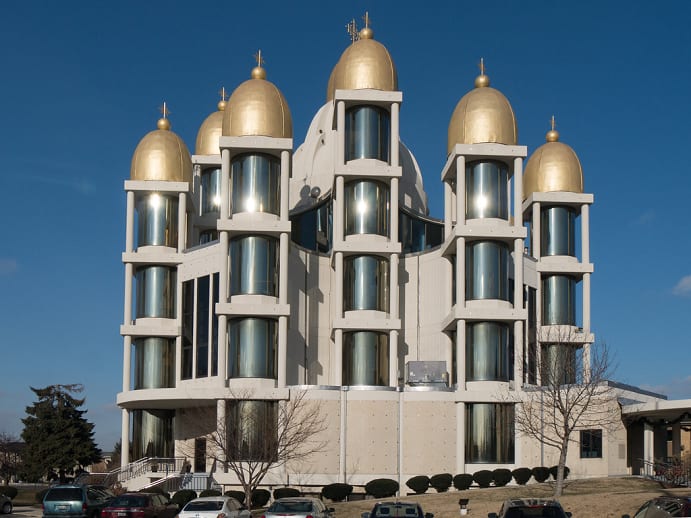 Credit: Jay Galvin
Composed primarily of glass, this ultra-modern architectural feat was designed by the Ukrainian-American architect Zenon Mazurkevich. Despite the grandiose nature of the house of worship,
St. Joseph's
is not well-known by many.
It is, however, an undeniable hallmark of construction and consecration. The 13 towers capped in gold domes represent the 12 apostles and Jesus Christ himself.
If you're looking to buy or sell Chicago real estate,
reach out to us today
for assistance in making your dreams come true.